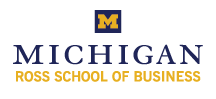 To promote "multi-disciplinary" learning, a never ending battle that the Art school is fighting (very slowly) we have attempted to compile a list of Business School courses that may be of interest to us in the A&D program. To download the PDF direct yourself to the link here.

http://rapidshare.com/files/222169395/List_of_Business_Courses_for_Fall_2009_of_interest_to_Artists_and_Designers.pdf.html
Happy course hunting!
P.S. - Check out the informative course discriptions! Also, Sorry about the rapidshare download timer, if anyone wants to host a copy on the web (ie: their umich webspace) leave a comment and we will get you a copy.